Sophie & Richard – May 2018
"We would like to thank all the staff involved in the planning and wedding day activities for Sophie and Richard's wedding. It was truly a magical event! Everything was perfect, all the guests were very impressed with the venue, staff, service and food. Some stand outs were the wait staff remembering the names of the guests as they served their drinks. The staff were so attentive and friendly offering guests more salads etc  and anything I asked for, like refilling the candles, was attended to… They have been exceptionally well trained. The food was so delicious, not the usual "so so" wedding fair. A special thank you to Michael, the chef, who let my mother view the cakes and suggested how they be cut. He did an amazing job cutting the tricky lemon meringue into perfect portions. Stephanie, your planning made all this possible. Thank you for being such a good communicator and keeping us on track. It was sad when the day came to an end all too quickly."
Lauren & Tim – May 2018
"Long Reef Golf Club was an amazing venue to get married. We were blessed with beautiful weather and the outdoor setting was perfect. Stephanie and her team were fantastic, and went out of their way to accomodate any request. Nothing was too much trouble, and she gave great suggestions for other suppliers. The night was perfect because of their attention to detail, and the food was great too. Definitely recommend!"
Jeremy & Kathryn – May 2018
"Kathryn and I would like to extend a big THANK YOU to you and your staff for making our wedding day extra special.  You have a very "can do" attitude and your attention to detail is impeccable. Also, many of my friends and family commented on how good the food was – the steak was cooked to a perfect medium and the appetisers, particularly the prawn wrapped in potato, were some of the best people have tasted at a wedding venue. The golf carts added a novelty factor as well as being a functional means of transporting us to the most scenic locations on the golf course. Thanks again! Jeremy & Kathryn"
Karen & Clint – April 2018
"On behalf of Tim and myself and both our parents we would like to say, THANK YOU! We had the most amazing day, and we can't thank you enough for organising such an amazing day and evening. The floral arrangements looked perfect, thank you for the final touches of everything you added to our day. The day ran smooth and it was just amazing to sit back and enjoy the day, as your beautiful staff had it all under control and did a fantastic job!"
Annie & Peter – April 2018
"We wanted to say a huge thank to all the staff at LRGC. We had a wonderful day, thanks to the smooth and professional teams.  Everyone said what a good time they had, many even saying it was the best wedding they had ever been to!  So please pass on our thanks to the catering team, the florists, the DJ, the bar staff, the floor staff and the cleaners. Steph did a terrific job keeping everything on schedule and managing everything. We are so happy and excited.  It's all a big dream and very romantic, thanks hugely to the gig you chaps put on for us.  "
Kristy G
"We had our wedding here and they far exceeded any expectations that I had. The venue is beautiful, the food was amazing, the staff were extremely proactive and helpful with some hiccups on the day (totally out of their control) and the service was exceptional. Every guest has commented on what a great night they had. A special shout out to the Steph's, you guys were just awesome. Thank you, thank you, thank you and thanks again."
Olivia & Daniel – February 2017
"There are no words to describe how amazing the entire wedding team at Long Reef Golf Club are! Our wedding was a dream come true thanks to Steph and her wonderful team. The day would not have been as perfect without her professional help and advice! 5 months on and we still remember the dedication the team devoted to providing us and our wonderful guests the perfect day to remember forever. Thank you so much for such a memorable experience, we know you'll be bringing happiness to couples for a long time to come!"
Hannah S
"I cannot speak highly enough of this venue! We arranged our wedding from Brisbane and it really couldn't have been any simpler or have gone any smoother. The attention to detail, level of organisation are absolutely amazing people (especially the Steph & Steph team) at this venue made everything unbelievably easy and enjoyable! Don't look any further than this venue, you certainly won't regret it."
Marion & Ryan – April 2018
"We just wanted to say thank you so much for all your efforts in making our day perfect! It was the best day ever and I think everything went to plan so well. All the staff at your venue were so lovely and helpful."
Caitlin & Scott – October 2017
"Thank you, Long Reef Golf Club and the wonderful events team, for helping make our wedding day absolutely perfect for us, particularly 'the Stephanie's' who were so lovely and helpful throughout the entire planning process – nothing was too big of an ask! Our guests raved about the incredible food, views and staff on the day! We are so grateful for your special part in our wedding day, our dream beach wedding was everything we'd hoped for! Caitlin & Scott"
Lauren & Tim – May 2018
"A huge thank you to you and your team for the amazing job you did for our Wedding. It was such a lovely day, the venue was perfect and so many people have contacted me to let me know what a good time they had. The food was great, and the staff fantastic – they all made sure that we had such a great time and were taken care of, I really can't speak highly enough of them. Many thanks to you as well, you've been so easy to work with and on top of everything to make sure that the day was perfect. Thank you, thank you, thank you! Lauren and Tim"
Dwane S
"Best wedding location on the Northern Beaches. 5 star food and service."
July 2017
Carol F
"The food was delicious and everything ran seamlessly. We all had a great time!"
Bonita R
"Thank you for a wedding we are sure to never forget – 5 star!"
Nish & Josh
"We wanted to thank all the amazing staff for everything you did to make our wedding reception perfect."
Noel W
"We were so impressed with the staff, the food and the venue itself. It was a fantastic night"
Hilton & Kristy S
"We could not have asked for a better night and it really was magical in every way."
Jane F
"You really provided exceptional service and catered to our every need."
Tim M
"Evelyn and I had a great time and we received plenty of compliments about the food and the venue itself."
Jane E
"I am not sure how we can 'top' such a lovely event!"
Jim B
"Our guests were most impressed with the friendly staff and quality of food."
Lisa R
"We were so impressed with everything! We could not have wished for a better day."
Sandi J
"We had a lovely time at our function, everything went off without a hitch"
Yvette C
"The menu, the drinks, the flowers and the wonderful staff were all so very helpful."
Kimbalee and Stephen S
"The staff, the service, the food, the way the room was set up – all 10 out of 10"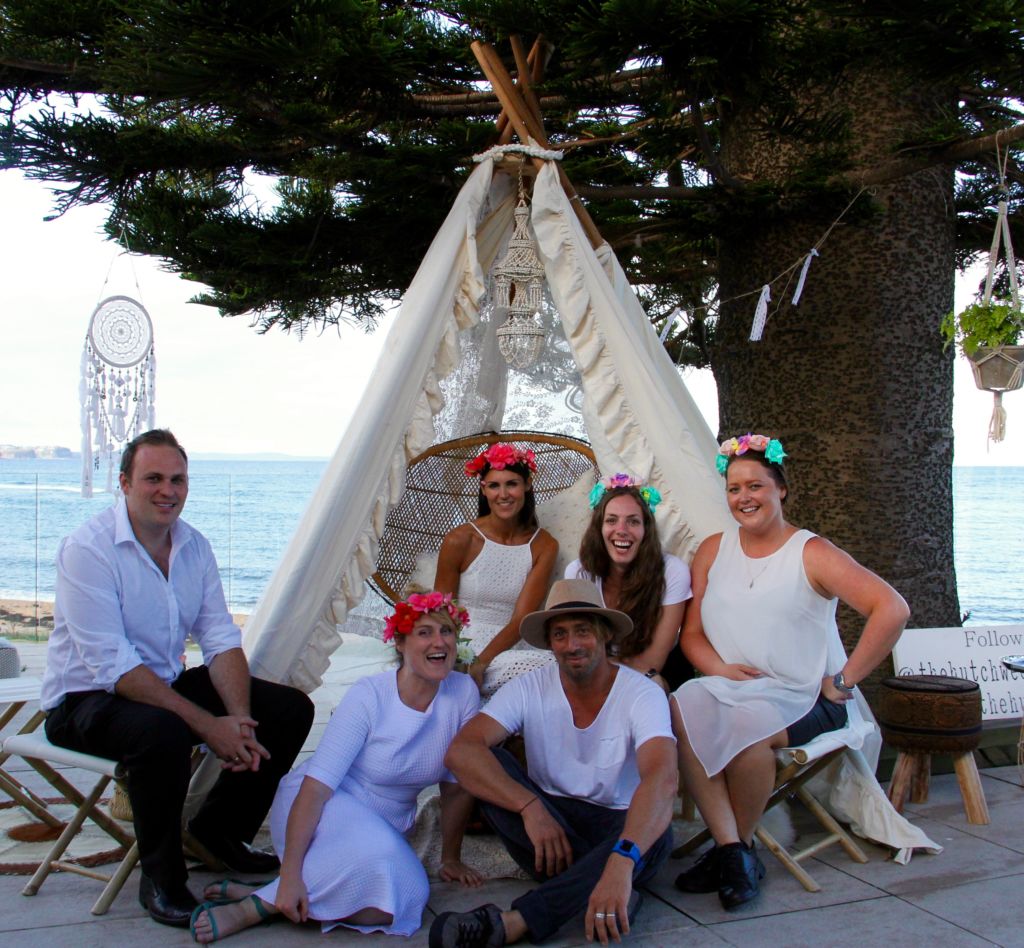 THE TEAM
We are passionate about creating individual experiences for all our clients. Toni, Stephanie and Alex will help tailor your event and organise all your needs. Michael and his talented team of Chefs will take your tastebuds on a journey with their mouth-watering dishes. All whilst Steph and her functions team get to know you with their friendly, professional service and ensure the smooth running of the your day!