Is there a business seminar or corporate function coming up? Do you need a stunning conference venue that exudes professionalism?
Only 30 minutes from Sydney CBD
Professional, experienced, caring staff
Private board room for up to 30 people
Catering from 5 to 200 people
Breathtaking beachfront location with ocean views
Corporate conferences, board meetings, seminars and tradeshows
At Long Reef Golf Club, we know that selecting the right corporate function venue adds to the professionalism and success of your event.
Whether you want to plan a great corporate Christmas party for your team, or host a business conference, board meeting, seminar or a tradeshow, we have the perfect beachfront venue for you.
Our facilities cater for small groups of up to 5 through to large functions of up to 200 guests. The main function rooms offers beautiful views of the ocean and the golf course and our completely separate private meeting room with ensuite is perfect for board meetings and smaller training days and seminars.
Audio and video equipment is available including a large plasma screen for laptop or DVD presentations.
Conference Package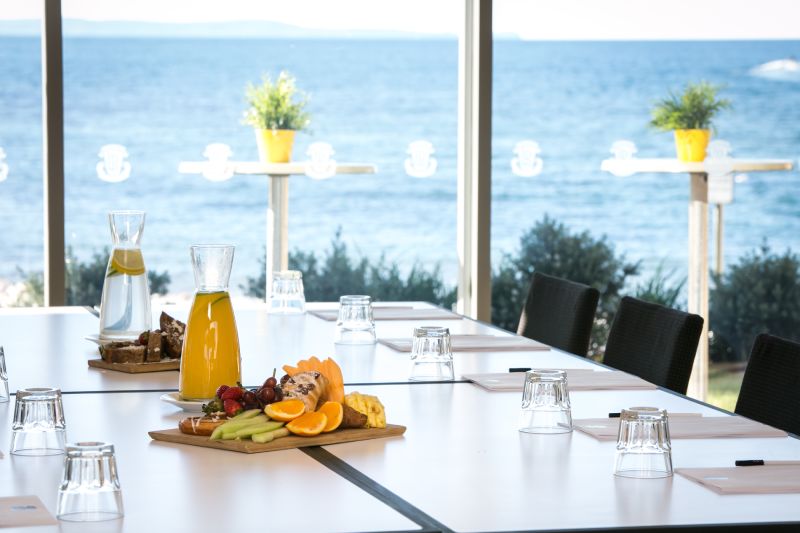 How do you make your next meeting, conference or networking event stand out? Using our conference centre is an excellent start! We bring years of experience and a host of conference rooms in Sydney to your next event. No matter how large your next conference is, we'll tailor a package to suit your wants and needs.
Host Your Event at Long Reef's Sydney Conference and Training Centre
If you're searching for unique conference venues in Sydney, Long Reef Golf Club fits the bill. Our North Sydney conference venues can accommodate large and small events. We have event organisers on hand and ready to take care of all of the details. We've built a solid reputation as the conference organisers Sydney businesses rely on to pull off flawless events.
With three different beautiful spaces that can accommodate a broad range of people, you get all you need in one spot. We have comprehensive conference planning strategies in place. Our staff will sit down with you and outline exactly what you want out of your event. We can also suggest tips and to take your event to the next level.
Complete Your Event with Delicious Conference Catering Services
Give your attendees a delicious meal to top off the day. We have two breakfast options including a buffet and a seated breakfast. We also offer snacks, gourmet lunch sandwiches and the ability to order lunch from our cafe.
If you have people with dietary needs, we can accommodate them. We do ask that you make our staff aware ahead of time so we have time to prepare. Our catering services will keep your attendees full, focused and engaged throughout the event.
Contact Long Reef Golf Club for Meeting Room Hire Today!
Are you ready to use Sydney conference venue packages for your next event? If so, get in touch with our staff! We're happy to book a date, sit down and discuss your wants and needs and tailor an event today!