Click here to download Entry Form
Every golfer wants their children to learn to play golf.
At Long Reef we want to encourage children of all ages to enjoy coming to the Club regardless of whether they are old enough to pick up a club.
Cadets
These kids are our "budding golfers" who have "got the bug" and want to improve their game so they can "play with mum or dad". Our Club Pro, Danny and his team, run weekly clinics and course time for this group as part of the Membership. There are also regular competition opportunities at Long Reef and at other Courses through our association with PGA Australia and the Jack Newton Junior Golf Foundation.
Long Reef Junior Development Program
This is for our serious Junior golfers who are pursuing scratch handicaps. We are very committed to growing this group and many dedicated Members are proud to invest hundreds of hours of their personal time in supporting this programme. Over the years, we have grown some very successful Representative Pennant players and Tour Pros.
For further information, please contact Danny Vera at the Pro Shop proshop@longreefgolfclub.com.au or by calling 9982 2943.
Visit Jack Newton Junior Golf Online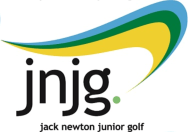 Growth in our Junior Membership was identified as a critical part of building a future for our Club by all our Member Focus groups during the Strategic Planning process. A focus on growing junior golf enables us to ensure the future of golf for our Club, our representative teams and ultimately the sport we have all associated ourselves with for many years.
The Board and Management have designed a Junior Development Program that will encourage local boys and girls to participate in the game of golf with a major focus on tuition and enjoyment. The three categories of membership are:
SCHOLARSHIPS
Three levels of scholarships will be introduced which focus on encouraging juniors to play events and improve their skills.
Encouragement Scholarship – successful applicants who have come through the three stages of membership and display great etiquette with the passion to improve. Funds will be allocated to Junior tournament entry fees.
Basic Scholarship – Juniors with a GA handicap of 9.0 or less will be eligible to apply for a Basic Scholarship. The successful applicants will receive their membership fees and up to $500 in entry fees and/or travel expenses for approved events.
Elite Scholarship – Juniors and Intermediate members under the age of 23 years and with a GA handicap of 3.0 or less. The successful applicants will receive their membership fees and up to $2000 in entry fees and/or travel expenses for Local, State, National and International approved events.
SCHOLARSHIP CRITERIA
Elite scholarship holders must play:
Club Championships
Long Reef Medal
At least 12 competition games at LRGC throughout the year
Represent LRGC when selected
Nominate LRGC as their Home Club
The Junior Development program is aimed at increasing participation in the game of golf and strengthening the membership of Long Reef Golf Club. The program will be promoted at local schools through Long Reef providing golf classes at after school care throughout the year.
It is also a great opportunity to enable members to introduce their children and grandchildren to Long Reef Golf Club and the game of golf.
Download Scholarship Application Form